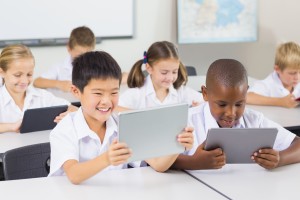 In today's digital age, technology plays a pivotal role in education, offering students a wealth of resources and tools to enhance their learning experiences. From organising assignments to mastering complex subjects, there's a tech solution for nearly every aspect of academic life. In this blog article, we'll explore some of the best apps and gadgets that can help students achieve academic success.
Apps for Organisation and Productivity
Todoist: Todoist is a powerful task manager that helps students organise assignments, projects, and deadlines. With features like due dates, subtasks, and priority levels, it's a valuable tool for staying on top of coursework.
Evernote: Evernote is a versatile note-taking app that allows students to create, organise, and search for notes, documents, and web clippings. Its flexibility makes it a valuable companion for both in-class and at-home study sessions.
Google Calendar: Google Calendar is an essential app for scheduling classes, study sessions, and extracurricular activities. You can set reminders, create events, and share calendars with peers for collaborative planning.
Forest: Forest is a unique productivity app that helps students stay focused and minimise distractions. It encourages you to set a timer and avoid using your phone by growing virtual trees during study sessions.
Apps for Studying and Research
Quizlet: Quizlet is a powerful flashcard app that makes memorisation and studying more engaging. It offers various study modes, including games, quizzes, and practice tests, to reinforce learning.
Notion: Notion is a versatile workspace app that can be customised to suit a student's specific needs. It's excellent for organising research, taking notes, and managing projects.
Zotero: Zotero is a reference manager and citation tool that helps students collect, organise, and cite sources for research papers. It's especially useful for streamlining the bibliography creation process.
Grammarly: Grammarly is an AI-powered writing assistant that helps students improve their writing by checking for grammar, punctuation, and style errors. It's a valuable tool for producing high-quality essays and reports.
Apps for Learning and Skill Development
Khan Academy: Khan Academy offers a vast library of educational videos and exercises in various subjects, making it an excellent resource for clarifying concepts and practising skills.
Duolingo: Duolingo is a popular language-learning app that offers engaging lessons and quizzes in over 30 languages. It's perfect for students interested in expanding their language skills.
Gadgets for Academic Success
Laptops or Tablets: A reliable laptop or tablet is essential for accessing digital textbooks, taking notes, and completing assignments. Consider models with long battery life and a comfortable keyboard.
eReaders: eReaders like the Amazon Kindle are great for reading digital textbooks and e-books. They're lightweight, offer adjustable font sizes, and reduce the need for physical textbooks.
Noise-Cancelling Headphones: Noise-canceling headphones help students create a focused study environment by blocking out distractions and ambient noise.
Scientific Calculators: For students in math and science courses, a high-quality scientific calculator is a must. Look for models with advanced functions and a user-friendly interface.
Digital Pens and Tablets: Digital pens and tablets are valuable for students who prefer handwritten notes but want the convenience of digital storage and organisation.
Incorporating technology into your academic journey can be a game-changer. These apps and gadgets can help you stay organised, study efficiently, and expand your learning horizons. Remember that while technology is a valuable tool, it's essential to strike a balance and use it mindfully to maximise its benefits for academic success. Embrace these tech tools, and you'll be better equipped to excel in your studies and achieve your educational goals.