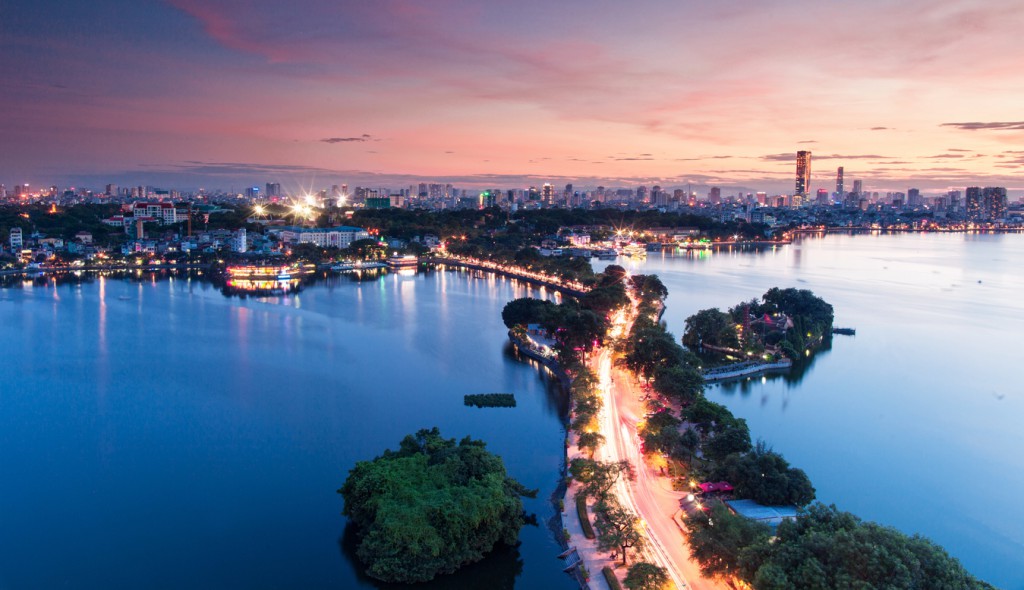 SeekTeachers is excited to advertise for a school group in Vietnam, and Southeast Asia as they are hiring for various Teaching Positions in Vietnam to start this June and July in 2023. This reputable school group has been advertising their hiring needs with us for the last few years as each year they have new openings for their different schools and campuses across Vietnam.
Vietnam is known for its incredible cuisine, vibrant nightlife, shopping malls, and many museums to show its deep history as well as a multicultural community that's made up of Vietnamese, Chinese, French, and Russian influences. Vietnam has a very low cost of living and a beautiful environment. Many love the country for its tropical climate with winter ranging from 15-20 °C involving monsoon period (rainfalls) and summertime about 30 °C.
A lot of people from neighboring countries and tourists will visit the country all year round as of its pleasant weather in all seasons. There are many great beaches, temples, rainforests, national parks, and traditional villages to explore in Vietnam as many more places to visit and things to do while you're there. Locals are friendly, welcoming to foreigners as well as just genuinely curious so it's always good to research the country you will be relocating into.
There are many videos and information available online that can help you transition smoothly in the country. The school you will be joining will also help you with the relocating process so don't be shy to ask for help and connect with the team to make friends and make your time period in Vietnam a good one.
Please note: All applications will go directly to the client so please apply by following the link and submitting your application.
Current available Teaching roles in Vietnam:
Salary package & benefits:
• Competitive Salary
• Visa/work permit sponsored, including spouse and dependents
• Paid personal leave days and public holidays
• Reimbursed flight ticket
• Professional development opportunities
• Ongoing support for new teachers, such as airport pickup, bank assistance, phone set-up, etc.
• Tuition discount.
Mandatory requirements:
• A Bachelor's degree in English, Education, Math, or Science (other similar degrees will be considered) and Teacher Certification/License or PGCE in Education.
• A Master's degree in education preferred
• Candidates should have at least 3 years of full-time professional teaching experience
• Experience in student-centered, project-based learning is preferred
• Experience in STEAM is preferred
• Strength of academic background, professional experience, interview performance, and references will be considered during the selection process.
Additional requirements:
• Excellent communication skills and flexibility to adapt to a new culture
• Up to date with modern teaching & technology
• Experience working in a high-performing school is desirable
• Commitment to supporting all aspects of our program including extra-curricular activities and contributions to the school community
• Awareness of the importance of using a variety of assessments and observations to assess children's learning
• Demonstrated experience in supporting children's learning in a stimulating learning
What are you waiting for? 
**APPLY NOW following the links to secure your teaching position abroad
**POSITIONS START JUNE/JULY 2023