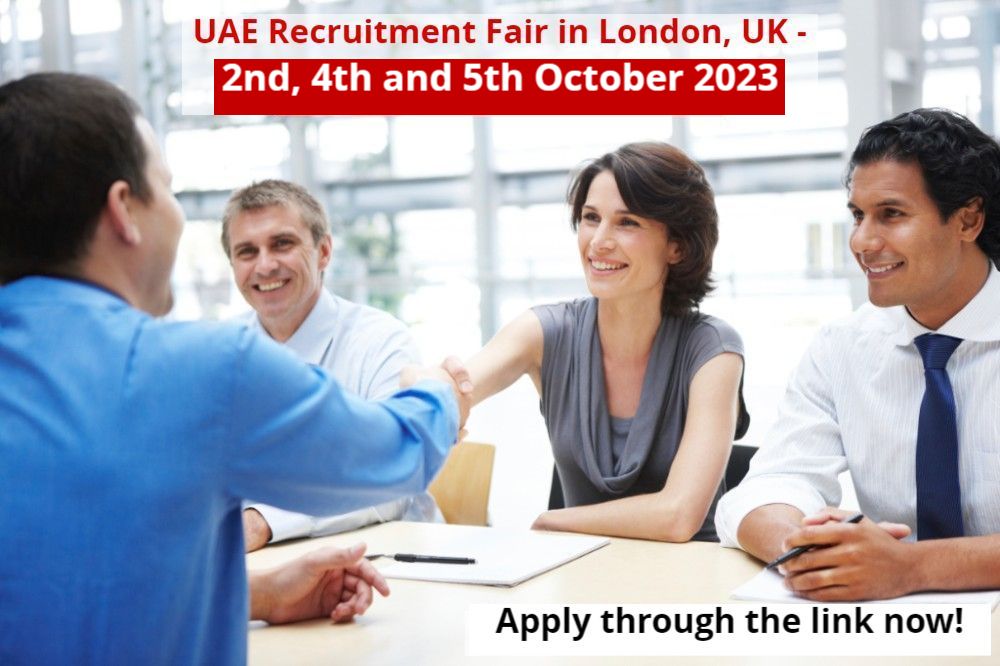 Are you a passionate educator looking for an incredible opportunity to teach in the Middle East? Look no further! We are thrilled to invite you to our Recruitment Fair in London, UK, where you can participate in in-person interviews and explore exciting teaching positions in the Middle East.
Available Positions:
Arabic Teacher
Arabic AMT G1-5 Teacher
Arabic AMT KG1/2 Teacher
Classroom Assistant
Primary English Teacher
Islamic Education Teacher
Lab Assistant
Mathematics / Numeracy Teacher
Physical Education & Health Teacher
School Business Coordinator
Science Teacher
Vice Principal
Don't miss out on this incredible opportunity to teach in the Middle East while enjoying a TAX-FREE salary and a warm climate. Secure your spot today!
Why Choose Teaching in the Middle East?
Safe and Conducive Environment: Enjoy a safe and conducive working environment in a culturally rich region.
Competitive Salary Package: Candidates with a minimum of 2 years of experience can expect a competitive TAX-FREE salary based on their qualifications and years of experience.
Housing Allowance: Housing allowance is provided based on family size, ensuring that you have a comfortable place to call home.
Comprehensive Benefits: Enjoy FREE medical insurance, a FREE visa, and gratuity bonuses as per UAE law.
Renewable Contract: Your teaching journey in the Middle East is based on mutual agreement, ensuring a fulfilling and sustainable career.
About UAE Charter Schools: UAE charter schools are publicly funded, independent institutions with curriculum freedom, emphasising innovative teaching. They offer competitive salaries, a culturally rich environment, and a customised educational approach for teachers.
Recruitment Fair Details:
Dates:

Monday 2nd October, Wednesday 4th October and Thursday 5th October 2023

Location: London, UK
Important Points to Note:
Candidates must have a minimum of 2 years of experience.
Arabic speakers are highly preferred.
Candidates must be fully qualified.
Salaries vary based on candidates' years of experience, qualifications, and the position applied for. (Note: Various roles are available, including leadership, teacher, teacher assistant, and other administrative roles).
Experience an in-person interview that gives you the chance to shine.
Only shortlisted candidates will receive an interview invitation.
Ready to embark on this exciting journey? Don't miss out on this opportunity to make a significant impact on students' lives in the Middle East. Join us at our Recruitment Fair and take the first step toward an enriching teaching career in a culturally diverse and dynamic environment. We look forward to meeting you!