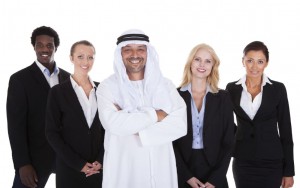 SeekTeachers have been a partner of Emirates National School, one of the largest and most established schools in the United Arab Emirates. The school has 6 Campuses split over 5 of the 7 Emirates, two of which are in Abu Dhabi, one in Al Ain, one in Sharjah, one in Ras Al Khaimah, and one in Dubai.
ENS is currently holding a Face-to-Face Recruitment Event in the United Arab Emirates on the following dates in 2023:
14th & 15th January located in Abu Dhabi, UAE
21st & 22nd January located in Mohammed Bin Zayed City, UAE
4th & 5th February located in Al Ain City, UAE
24th & 25th February located in Abu Dhabi, UAE
Positions Available:
Kindergarten Teacher
Primary Teacher
Secondary Maths, English, Science, Art, Drama, Humanities, PE – all secondary subjects
Requirements to Apply:
Degree in Early Childhood for an Early Childhood Teacher
Degree in Primary Education for Primary Teachers
A minimum of 2 years of teaching experience to get approval
If you have ADEK approval already it will be beneficial for you
A high command of written and spoken English
Up to date with modern pedagogy
Experience in inquiry-based learning is essential
Experience teaching in the GCC is beneficial
Remuneration Package:
Salary range 12K – 16K AED
Free housing
Medical
Visa
Flights
Tuition for 2 kids
3-year contract
Gratuity bonus
and more…
The student population is 90% Emirati from local families ranging from 3-18 years of age. The teaching population is mainly expatriates coming from countries like the United Kingdom, America, Canada, New Zealand, Australia, Ireland, and South Africa. Teachers are all qualified and must meet the needs of the Abu Dhabi Education Council (ADEC) to be approved as licensed teachers for the school.
The school delivers the IB curriculum and has recently become accredited by AdvancED. It is on its way to becoming an IB WORLD School also and aims to be the leading school in the region delivering the finest education to Emirati students. The school is looking to increase its use of technology in the classroom and looks for enthusiastic and well-motivated teachers to join its team of educators.
The school campuses have a busy environment and Administrative are western trained, so support is at hand for teachers coming to work in this region for the first time. Teachers with IB experience will be at an advantage due to the curriculum offered. The school promoted the professional development of its teaching staff.