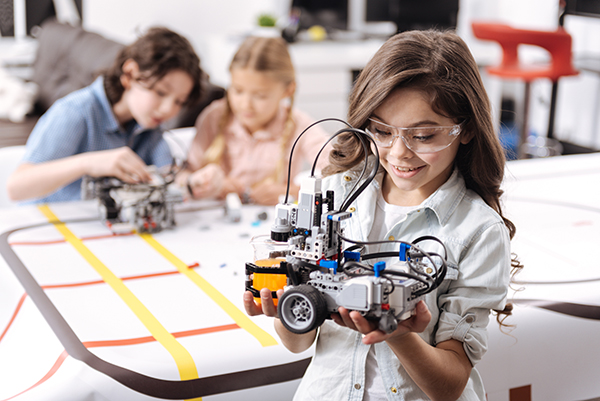 Many schools utilise EdTech in the classroom for effective learning for students. Teachers are finding it easier to teach a student with the latest technology as they notice huge differences in the student's learning.
1.      Maximised student engagement
Students are more engaged when teachers use technology to teach as they enjoy it more with the use of visuals in lessons to attract them to learning. Teachers have less work to do and students are instantly engaged.
 
2.      Less use of books and papers
It's convenient for teachers to set homework online and for students to complete it from home or anywhere on their iPad/laptop. All the necessary resources can be accessed online which minimises the use of copies and saves paper. You don't have to buy expensive textbooks as you're able to find free materials online that is more up to date and easily available.
3.      Teachers save time
Teachers can obtain lesson plans and essential resources online for the student's learning and that saves them time from writing on the board or struggling to come up with the plan. Teachers have more time to add mini activities in the lesson plan and carry out classroom discussions.
4.      More creative tools
Students can use advanced tools and certain software for creative presentation, leaflets and classwork design and present more effectively. It's faster and simpler to create amazing presentations that cut the unnecessary time spent on a paper/card poster.
 
5.      Improved digital literacy
There's a high demand for digital skill and use in the 21st Century and leading on in the future; this will be a mandatory requirement as everything in daily life functions on the internet and technology. By combining EdTech into schools you are raising the standards of digital knowledge.